23 May

Dorset Art Weeks 2018
Dorset Art Weeks 2018
See inside an Artists Studio
Dorset Art Weeks 2018
Saturday 26th May to Sunday 10th June.
We are Venue 127 OPEN 11am to 5pm daily (closed Tuesdays and Wednesdays)
Dorset Art Weeks 2018 is one of the largest biennial open studios event in the country. Attracting 125,000 studio visits. It gives everyone the fascinating opportunity to be inside an artists studio and see the varied types of environment they work in. Visiting venue 127 you'll discover the four rooms comprising Kathryn's studio.
Downstairs you'll see original oil paintings from the 'Daylight' and 'Nightlight' collections at specially reduced prices for Dorset Art Weeks.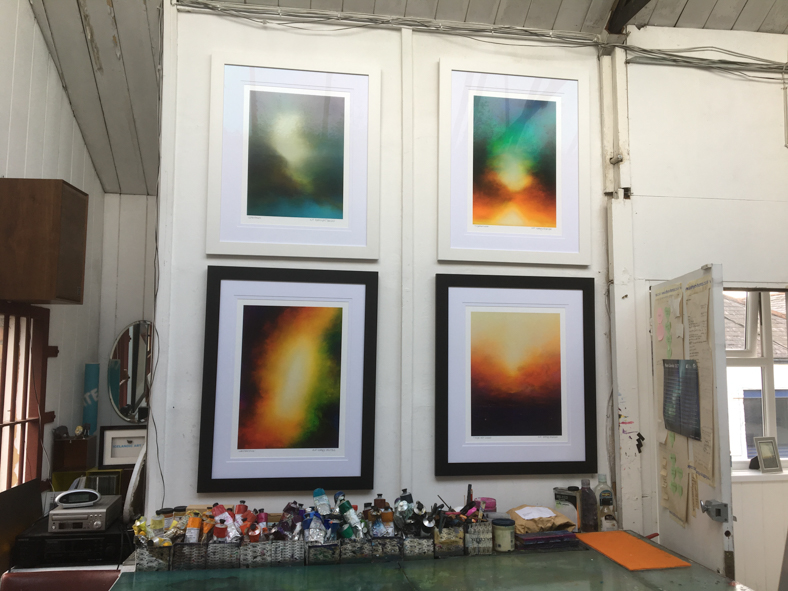 Upstairs in the 'Dirty Studio' there are her Limited Edition Prints, all beautifully framed Artists Proofs – available for purchase and ready for you to take away.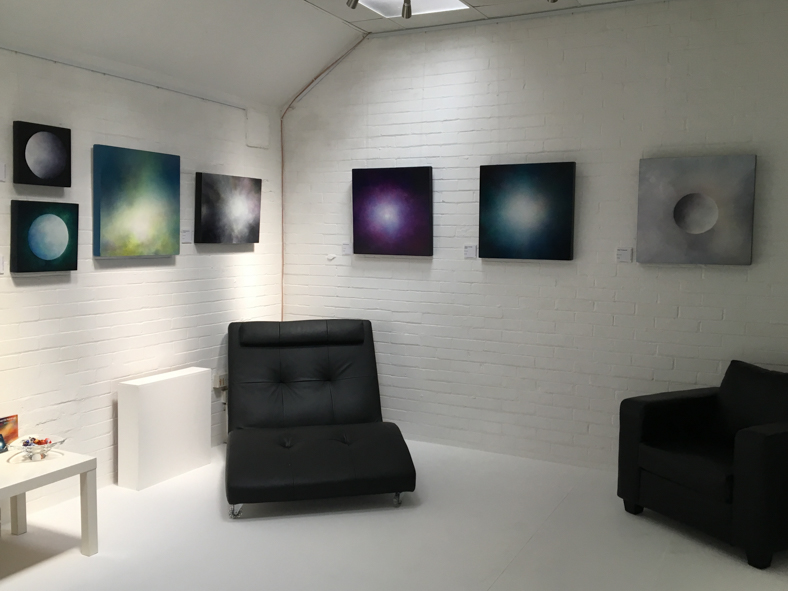 In the tranquil setting of the 'Clean Studio' you can relax with the new 'Wonderment' Collection, 23 originals capturing the realism and beauty of astronomical phenomena – galaxies, planets and the northern lights.
Make sure when you're downstairs you go into 'Peter's Office' (you can ask Kathryn why it's called this) where you will find one of the biggest original oil paintings. 'Breathtaken' is 167 x 213cm, it's brand new and belongs upstairs with the rest of the new 'Wonderment' Collection, see if you can work out why it is downstairs….
A free guide is available with details of all the participating open studios, over 300 throughout Dorset! There are also exhibitions and events and further information at the Dorset Art Weeks website. Brochures are out there, in Tourist Offices, Libraries, Community Centres, Arts Centre's, Museums, Hotels, Galleries, Cafe's, Shops, Salons and even Pubs! If you want one, ask us!
When you visit a venue look out for the Prize Draw postcards. Pick up a postcard and collect five artist signatures to enter the Prize Draw for a £250 voucher towards the purchase of any art or craft work exhibited during Dorset Art Weeks 2018. The winner will be notified in mid-June and announced on the DAW website.
As DAW celebrates 25 years since the original event in 1992 please use this unique opportunity to tour the county's back roads and country lanes, as well as the conurbations from Sherbourne and Shaftsbury, Bournemouth and Poole to Dorchester, Bridport and Weymouth and Lyme Regis. Look out for the yellow signs and banners.
Get visiting! Have Fun!