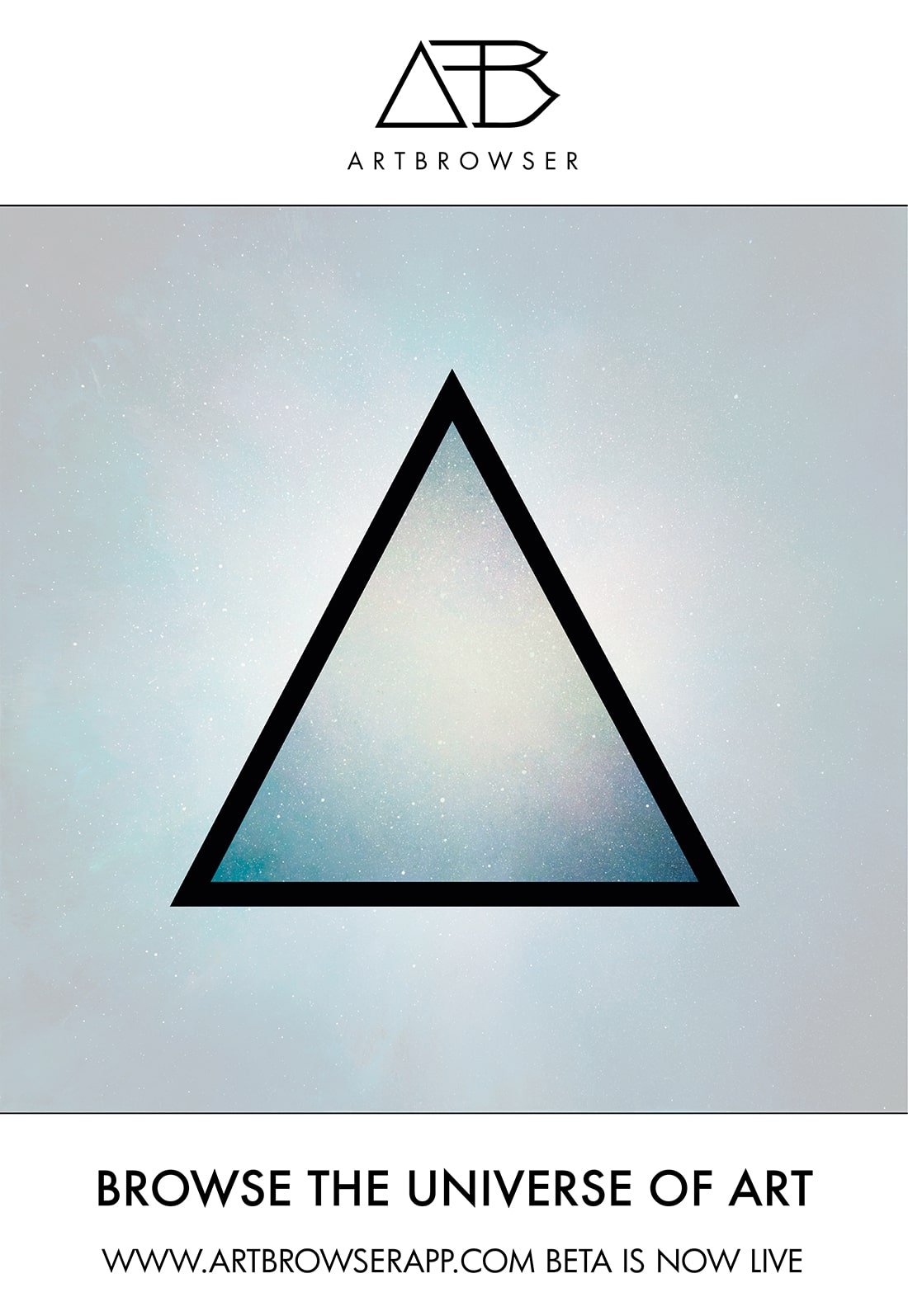 22 Mar

ArtBrowser

Hers is the Universe

In our last update we announced the studio was closing for the 'times they are a-changing' (with thanks to Bob) and there were fun times ahead.
Well the fun has begun!
And aptly for the new 'Wonderment' Collection it is taking the form of a 'Universe'.

Namely ArtBrowser, where you are invited to browse the universe of art.
ArtBrowser is the unique 'social discovery platform for art lovers' and its mission is to expand the universe of art.
It gives art lovers the opportunity to be their own space traveller with the freedom to browse and discover all things art, and also to build relationships with artists and galleries.
Browse, discover, connect, buy and sell.

The aim to remove the hardship for the millions of art buyers that just don't have the time or don't know what to look for as well as the countless talented artists (ahem!) and aspiring galleries that want to find new buyers and engage with a global audience at the click of a button. ArtBrowser also provides an up-to-date destination for the latest events and art news happening everywhere – somewhere to go to get involved. Importantly they offer this with zero sales commission charged to either the artist, gallery or the buyer. Yippee!
Art is a pleasure.
A pleasure that should be "open to all".
No pretension, no patronisation, no barriers. Part of your world not a special world.
The ethos at the heart of ArtBrowser echoes our beliefs too, much more than just another place to buy art but an art universe made accessible to all.
The fun bit is that ArtBrowser (Beta) has officially soft launched!
KTOOPs are not the only ones excited by this, media partners are too
Sir John Hegarty – Co-Founder of The Garage. Creative founder of international advertising agency BBH. "Art is far too important to be accessed just by the few, it should be for the many. And this is what ArtBrowser is doing."
Nick Kendell – Partner of The Garage. Ex-BBH Global Strategy Director.
"Over last few years at The Garage I have been increasingly attracted to brands that 'open up' markets that were once thought to be only for an elite minority. That's why I was attracted by ArtBrowser's vision that art can be, should be a pleasure that is enjoyed everyday by everyone. I truly believe 'art' will transform, scale and grow as a business to be part of all our daily lives; just as luxury fashion has in the last decade or so!
DANIEL BAADE – Ex Head of Global Strategy, Christie's Auction House.
"Art and innovation are two areas that always excited me. ArtBrowser brings a new level of innovation to the art world in the way it connects Art lovers with Artists & Galleries. Whilst other platforms charge hefty commissions, ArtBrowser's model is based on 0% commission – tearing down walls that existed for way too long."
All of my available paintings are floating around on the ArtBrowser site and this is my introduction
'Kathryn's skies dispensed with everything traditionally required of figurative painting whilst being based on the intense scrutiny of the Realists. Her uninterrupted 'waves' of colour are not abstractions, they are timeless records of the miraculous space in which we float. They are intensely stimulating and beautiful. They are without guile or pretension. They present the truthful, unprejudiced, inspired observations of Kathryn Thomas, expressed through her love of light, life, colour and paint. Hers is the Universe."
Jerry Hicks, RWA, MBE 1928 – 2014'
ArtBrowser link https://www.artbrowserapp.com/index.html
To my page https://www.artbrowserapp.com/artist_profile.html?artist_id=60